Songs on this jukebox:

01. Begin the Beguine
02. Teguila
03. In the Mood
04. Another Saturday Night
05. Stompin at the Woodside
06. Oye Como Va
07. Manha de Carnaval
08. Wave
09. Jouvay Man
10. The Hammer
11. Baseline
12. Carnival is over
13. Linus and Lucy
14. Stevens Jam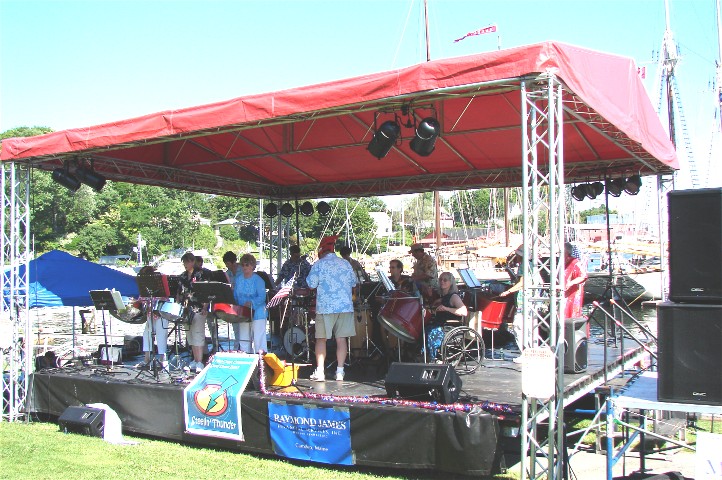 Music: Purchased at Camden Maine 4th of July Celebration - used with permission!
You can buy Steelin Thunder Albums at: Steelin Thunder Website

Proceeds are used to support local music programs in Central Maine.
Picture: Taken during their 4th of July concert on the Camden Waterfront.